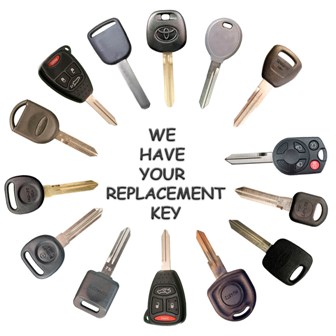 Technology
In vehicular-use transponder keys, introduced in 1995, the transmitter unit consists of a small microchip
in the plastic part of a key. The microchip has a unique serial number, which is set during its initial programming.
When a person wants to unlock or start a car, the chip sends a request to the car for it to validate the serial
number and turn off the engine immobilizers. If the car doesn't recognize the number, it will remain locked
and immobilized. A key that has not been programmed can still turn the engine over, but it won't be able to start it,
since the immobilizers will still be activated.
We make and program computer chip car keys of all American and Japanese Vehicles.
We also sell and program car keyless remotes.
We cut keys (laser cut keys) for European cars like BMW, VW, Volvo, Audi etc..
Just in case you lost all the car keys we offer mobile service as well, our locksmiths would come to you to originate a new key for your vehicle.